An institution's mission statement is the cornerstone of its very existence; it's what governs all of your school's activities. Everything from faculty, to staff, to admissions, to curriculum, to landscaping, to dorm culture, and everything in between is a reflection of your institution's mission. With so many independent pieces, it's easy for that mission to get muddled up.
But not to worry! We're here with five easy questions that you can ask yourself and your institution to make sure you live up to the promises you make. 
Before you get started, take a moment to think about your students and how they are cared for by your institution. Let's be honest, ultimately these promises are made to your students through your marketing, your admissions process, your orientation, and even your campus experience, and you owe it to them to fulfill those promises. So take a second to think about them and their well-being before you get started.
 What does your mission statement promise?
First, take a look at your institution's mission statement. Seems a bit obvious, yes, but rereading your statement will give you the chance to have it fresh in your mind. What do you actually promise? What are the values that these promises entail? Why are those promises important? Before you can understand if you are delivering that experience, you have to first understand what it is you're promising in the first place.
What are your incoming students promised?
Now that you know what the original promises are, take a look at your admissions and orientation materials, your first year experience, and other publications. Are those promises consistent? Be mindful of what you conceptualize versus what you communicate with your students—sometimes your message can be lost in translation.
What kind of experience do you want to promise? (And more importantly, can you promise it?)
After you've looked at the promises you explicitly make to your students, let's take a step back and analyze those: is that really what you want to promise them? A college experience entails so many different things and it's important to take an objective step back every now and again to analyze what kind of experience you want to promise in the first place. But even more importantly, make sure you can. A promise is no good unless it can be carried out—the last thing you want to do is make empty promises.
Does your campus experience deliver that promise?
At this point you have taken inventory of what promises you have made and what promises you want to make; that was the easy part. Now it's time to make sure that your campus experience holds true to those promises and fulfills them.
This is the most important part of your promise as an institution, but unfortunately it is the easiest one to mess up. All of the internal planning, values, and intentions mean nothing if they can't be executed in just the right way. So now you have to analyze each of those institutional components, faculty, curriculum, etc., and ask yourself this: are we delivering our promise? If the answer is yes, then you're on the right track! If not, then you may need to take a little time to reassess those promises with your faculty, staff, and students. Don't be afraid to tackle the issues head on!
How can you live up to those promises?
Our final question for you is how can you live up to the promises you make? Whether your campus experience delivers them or not, there is always room for improvement. Many colleges and universities have wonderful values and planning that get lost in translation over the years, so it's important to try and reassess your mission and experience every now and then.
Take a step back and really look at how you fulfill those promises:
What do you do well?

What could you do better?

How can you involve students, faculty, and staff in making those promises come true?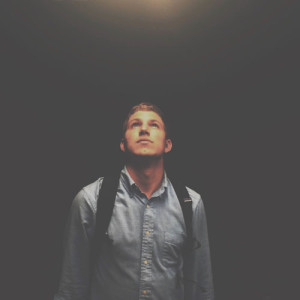 As a higher education institution, you owe it to your students to live up to those promises; don't let your wonderful mission get lost in translation! Instead, take the time to form a plan that will carry out that promise.
Be creative!
And if you feel that your school could use a little guidance, send us a message and we would be happy to help you deliver on your promises.
What's the promise you make to your students everyday?