How industry experts are impacting student success during COVID-19
Improve student success during COVID-19 with tools, workflows, and insights developed by Relational Retention experts at Pharos Resources and Anthony Melchiorri, star of Hotel Impossible.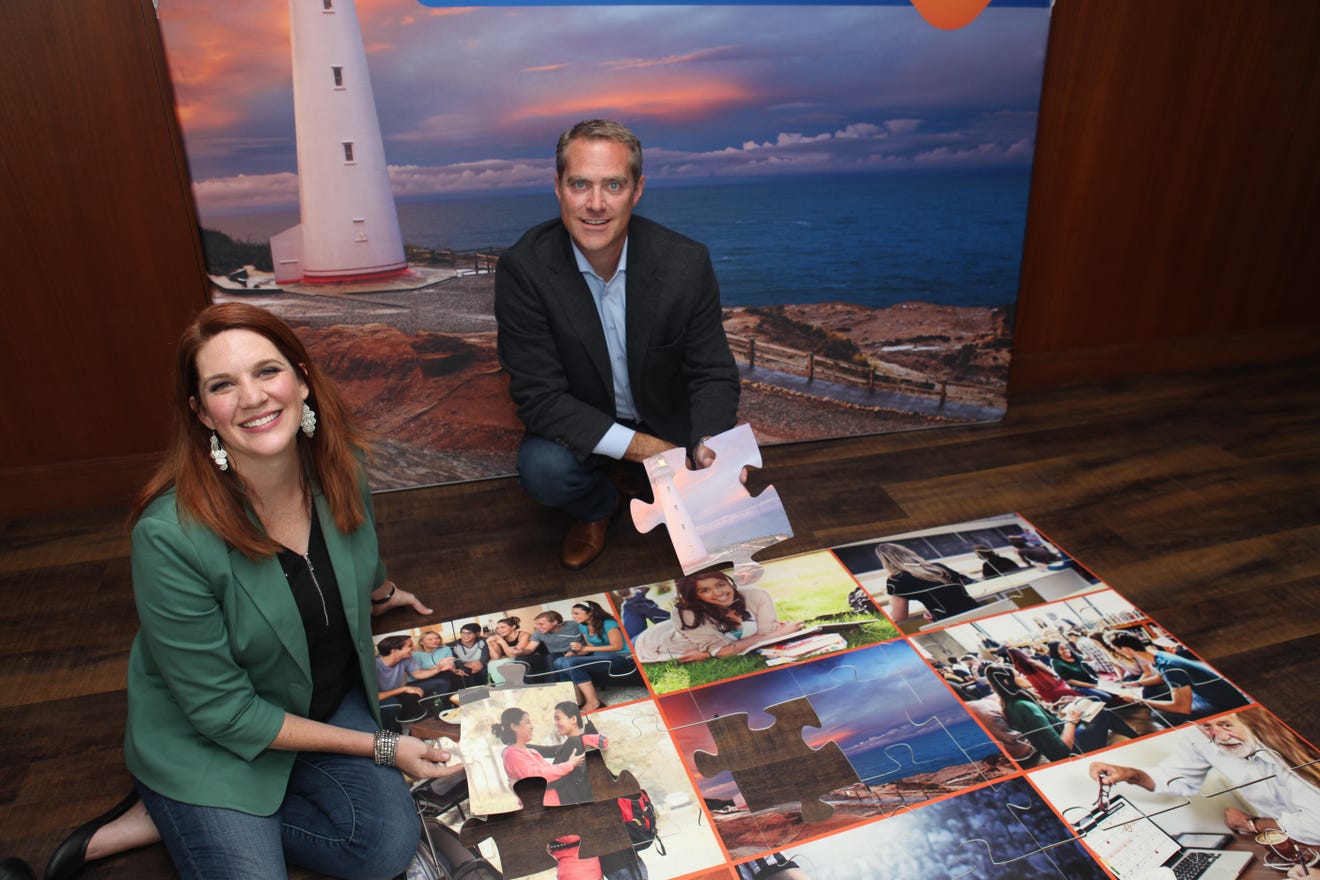 Before 2020 became known as the year of COVID-19, Pharos Resources was focused on the importance of developing community across their client campuses.
Investing in community is a foundation of Pharos' guiding philosophy of Relational Retention. In January, Pharos began developing tools and thought leadership to encourage an institutional, coordinated effort to proactively connect students with the best people and resources to guide them through a successful college experience.
In March, the idea of community was significantly challenged as COVID-19 led college campuses across the United States to send students home and transition to an online college experience.
Learning from Student Experiences
In light of this difficulty, Pharos' first investment was to connect with their partners at SkyFactor/Macmillan Learning. SkyFactor's Dr. Sherry Woosley (of MAPWorks fame) worked with Pharos' Rachel Phillips-Buck, Director for Student Success, to develop and deliver a Student Impact Survey for campuses to send to students who had been sent home. Together, they created an instrument that was designed to:
help students reflect on and anticipate how they were going to handle these transitions
help campuses quickly identify specific students who needed support
help campuses understand the prevalence of key issues for their students during a unique situation.
Between March 27 and April 21, more than 5,800 students from 26 U.S. colleges and universities responded to questions about what they would miss most about being on campus. The results were revealing. Students were having difficulty feeling motivated. They also missed all of the environmental benefits of being on campus to take classes.
Learn more about the Student Impact Survey
"The survey allowed us to show our schools there is a whole new group of at-risk students," said Matt Boisvert, president of Pharos Resources. "There are a lot of problems with learning online. The students were missing the life and engagement of being on campus, with faculty and staff to support them. This offers excellent insight into what was happening for students. There are so many challenges of learning online and not being physically on campus," Boisvert said.
While colleges quickly addressed the transitional needs of online classes, Phillips-Buck emphasized that students were missing "the social aspects of being at a college campus, from participating in clubs or sports to eating lunch with friends in the dining hall." She continued, "These schools sent their students back home where they don't have Wi-Fi or a physical learning space, and maybe their parents are first generation and so they don't really understand what being in college entails. When students were sent home, some of their successes were swept out from under them."
Learn more about how Pharos 360 is supporting campuses through COVID-19 and to improve Relational Retention.
Emphasis on the Student Experience
As Boisvert and Phillips-Buck were searching for the right resources for their clients in the flurry of early COVID-19 challenges, Boisvert sought out Travel Channel personality Anthony Melchiorri because of Melchiorri's expertise.
"When COVID hit, not only was I binge-watching nine seasons of 'Hotel Impossible,' but Melchiorri started doing a daily podcast talking about what was happening in the hospitality industry," Boisvert said. "Higher education was hit hard, but hotels were instantly struggling with no time to adjust to a new business model- travel went from an all-time high to zero and I knew he could help our clients."
As soon as Boisvert made the pitch, Anthony was on board and this partnership has grown into a collaboration where Melchiorri provides some insight, encouragement and leadership techniques for those in higher ed who ascribe to Pharos Resources' model of Relational Retention.

The expertise Melchiorri has for the hospitality industry has translated well into Pharos' higher education market. Together, they started a series of conversations called "Mission First," that guide universities through the process of preparing and engaging students with the right mindset.
Melchiorri has co-hosted several webinars with Phillips-Buck, providing an outside perspective, experience, and ideas for university leaders and student success staff to help navigate a life on or off-campus during a pandemic. For example, he suggested university presidents connect with every student forced to quarantine for extended periods of time. "Presidents should be talking to the quarantined students at least once a week," said Melchiorri.
"Anthony is really fun," Phillips-Buck said. "He's just like he is on the Hotel Impossible. When we're doing webinars together, I just hold on for dear life as he comes up with all of these great ideas."
Recently, the duo addressed stamina. Everyone's running a race right now. But unlike a clear course, this COVID-19 race has no discernable finish line.
"Over the summer, we were helping schools prepare for students to return, curating all of the best tools for them," Phillips-Buck said. "Now that we're in October, every client we've talked to says, 'I'm tired.' They're starting from a deficit. They just need encouragement of being in the middle of a really hard process."
Creating a Connected Campus
The most recent Mission First session is focused on the challenges of connecting across campus and how breaking down silos can significantly improve student success and retention.
---
About Rachel Phillips-Buck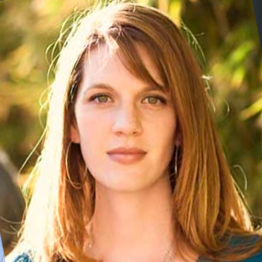 Rachel Phillips-Buck is the Vice President for Student Success and a Senior Consultant at Pharos Resources. She works closely with clients to create and coordinate best retention practices on their campuses. She has worked with Pharos 360 since 2006, helping to develop and implement this early alert system on campuses throughout the United States. Prior to her work with Pharos Resources, she worked as a career counselor and teacher at Abilene Christian University. Rachel's background is as a Licensed Professional Counselor, and approaches all of her work with Pharos Resources with a perspective informed by her training in Systems Theory. Rachel received a BS in Psychology and a Masters in Marriage and Family Therapy from ACU.
About Anthony Melchiorri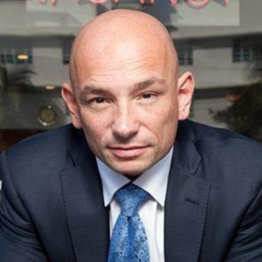 Anthony Melchiorri is an expert on how to create clean, safe spaces with visual signs of sanitization, and provides an exceptional understanding of how to deliver service excellence. The Travel Channel host, Melchiorri, is known for being direct, honest, and committed to excellence. In addition, he is deeply passionate about student success! Melchiorri points to his own higher education and military experiences as life-changing and the fact that he has three daughters in college right now makes his investment clear and personal. He is also involved in the business of higher education, by serving on the board of Park University, his alma mater. Anthony's response was immediate and definitive: "If this partnership can change the life of one student, it is worth it."
---
Pharos Resources is partnering with Anthony through 2020 and has already hosted six Mission First webinars with him, providing practical advice and encouragement with an engaging and entertaining format:
For many of us, the next major milestone in this COVID semester will come at Thanksgiving break, where institutions of higher education will be making changes to their in-person/hybrid/online delivery of classes. As we move towards the possibility of a more distanced and dispersed community in November, the importance of connecting campus silos, organizing student services, and communicating well with each other is being brought to the forefront.
COVID-19 Resources
To view the resources that have been offered to Pharos partners since March in order to support them in improving student outcomes, visit here.
Contact Pharos to learn more about our investment in Relational Retention during COVID-19.