We're excited to attend ACSD again this year! We'll be in St. Paul, Minnesota on Bethel University's campus June 2nd – 4th.
So That…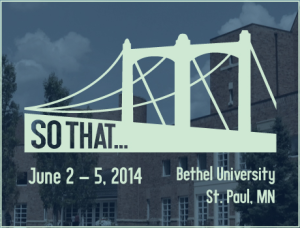 June 2 – 4, 2014 | Bethel University – St Paul MN
Our Session:
Relational Retention: Using the Crucible of Early Alert to Build a Culture of Student Success
Tuesday, June 3, 2014 | 10:45 – 11:45am | Room CC312
To find out more about ACSD, visit their conference website.