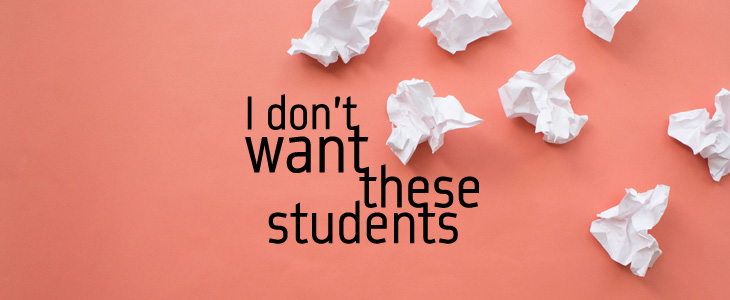 Serve the students you have, not the students you wish you had.
George D. Kuh often expresses this sentiment when he is describing what DEEP (Documenting Effective Educational Practice) schools do. As Jason De Sousa puts it, schools are "obligated to work with the students they have, not those they wish they had," and that great schools have figured out how to do this with excellence.
It's easy to wish you were serving a different kind of student than the ones you have: smarter students, students who know how to work hard, men and women who aren't juggling the hardships of life, school and work at the same time, students who don't have financial burdens, and/or those who are eager for learning…not just the degree.
What we mean when we say we want different students is that we don't value our students, the ones we have.
You… maybe… don't want the students you have.
I stayed awake last night thinking about this idea of devaluing students. It's a problem. When you refuse (or are reluctant) to meet students where they are, you are communicating a host of statements about their identity and value:
There is something wrong with them.

If they were different they would be better.

They are undesirable because of who they are.
(It's not because I don't know how to help you, I'm lazy or inhospitable, or lack expertise. It's just…
something about you
.)
Since there is something inherently wrong with them, they will take that characteristic that makes them un-valuable with them everywhere they go, and they can't be successful.
In conclusion, the fact that they are undesirable is their fault.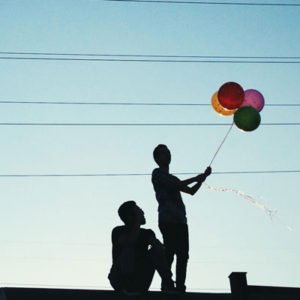 But none of this is true. With the right interventions, for the right cohorts, at the right time we can serve our students and support them through to successful graduation.
I'm thinking about one of our partner schools where the students they "have" are overwhelmingly academically underprepared. That seems overwhelming to me!  But, they have created and invested in a strong tutoring program that has retained 90% of the freshmen who participate in their services. They are serving the students they have.
Let's stop wishing for different students.
Want the ones you have.

Work hard to know them and develop them.

Learn what they need, and become an expert on your students.