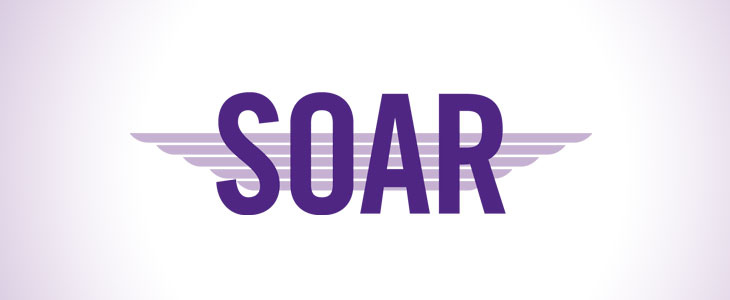 Today, we would like to extend a special spotlight to Abilene Christian University. If you've had the pleasure of reading our story then you know that Pharos Resources had its humble beginning within this amazing University. Thanks to the incredible collaborative efforts of these outstanding professionals, the concept of Early Alert was revolutionized.
And it all started with a simple idea:
"Retention is about equipping students and creating opportunities to engage in communities to keep them here."
About seven years ago a group of faculty and staff began to realize that they needed a better way to identify students who were at-risk of not returning. Relying on midterm grades wasn't enough; it's far too late in the semester to make a significant turnaround. And even if the midterm grade doesn't reflect it, the student may still be struggling. So a team was formed and they developed a system that could help identify and monitor students through various campus relationships.
Relying on midterm grades wasn't enough; it's far too late in the semester to make a significant turnaround.
Abilene Christian University recognized that using the close ties within the network of a small university they could care for students in a whole new way. And even after their system, S.O.S. (Support our Students), had been implemented the University continued both practice and intervention development.
When Bart Herridge was named the new Dean of Student Services & Retention, he realized ACU was missing the advantage of using pre-semester leading indicators to identify those most likely to struggle.
ACU developed a predictive model that evaluated over 250 variables in an attempt to find the combination of factors that point to a student successfully completing their freshmen year. With this new program, ACU identified incoming students who were at-risk and placed them in peer mentoring groups.
In one group of 75 freshmen males the predictive model determined only 36 would return for the following year, but after having been placed in the mentor groups a remarkable 47 returned for their sophomore year.
"We are very passionate about that concept. Actions are way more determinate than language. For those still going to class, still working, that's easy. We'll fight for them all day. We will walk alongside those students." — Bart Herridge, Dean of Student Services & Retention
Bart reintroduced this program as SOAR and Abilene Christian University continues to use this software to improve its student retention to this day. From the original S.O.S. program to now, our incredible client, Abilene Christian University, continues to lead the way in retention excellence.