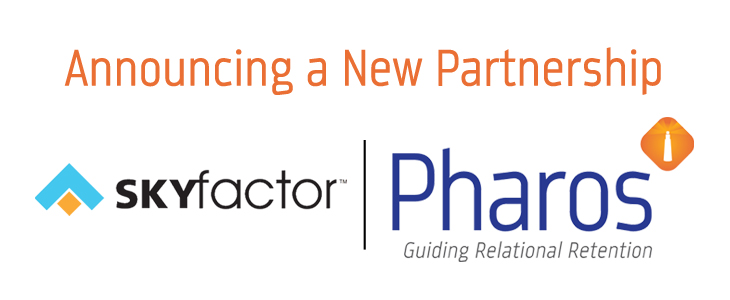 Pharos Resources is proud to announce a partnership with Skyfactor, a Macmillan Learning Company, to provide stronger identification, assessment, and solutions to improve student retention and success.
The partnership will integrate Skyfactor's product Benchworks' New Student Survey which provides insight into how new students are acclimating to college with Pharos 360, a tool that enables colleges to take action on what they've learned. Together, these solutions will provide administrators the ability to expertly assess, monitor, and manage the student experience.
"Since 2010, Pharos has been focused on developing powerful tools to enhance the important work of engaging at-risk students. Our partnership with SkyFactor now provides the seamless integration of their research-driven assessments and our Relational Retention technology. This is a truly unique system for Higher Education to improve student outcomes," said Rachel Phillips-Buck, Vice President of Student Success for Pharos Resources.
To learn more, visit the full press release.