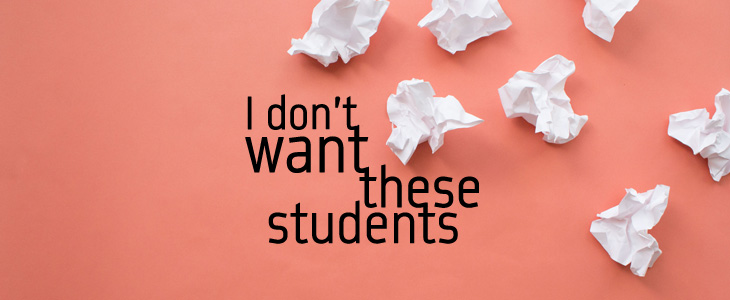 Serve the students you have, not the students you wish you had.
George D. Kuh often expresses this sentiment when he is describing what DEEP (Documenting Effective Educational Practice) schools do. As Jason De Sousa puts it, schools are "obligated to work with the students they have, not those they wish they had," and that great schools have figured out how to do this with excellence.
It's easy to wish you were serving a different kind of student than the ones you have: smarter students, students who know how to work hard, men and women who aren't juggling the hardships of life, school and work at the same time, students who don't have financial burdens, and/or those who are eager for learning…not just the degree.
What we mean when we say we want different students is that we don't value our students, the ones we have.
You… maybe… don't want the students you have. Continue reading